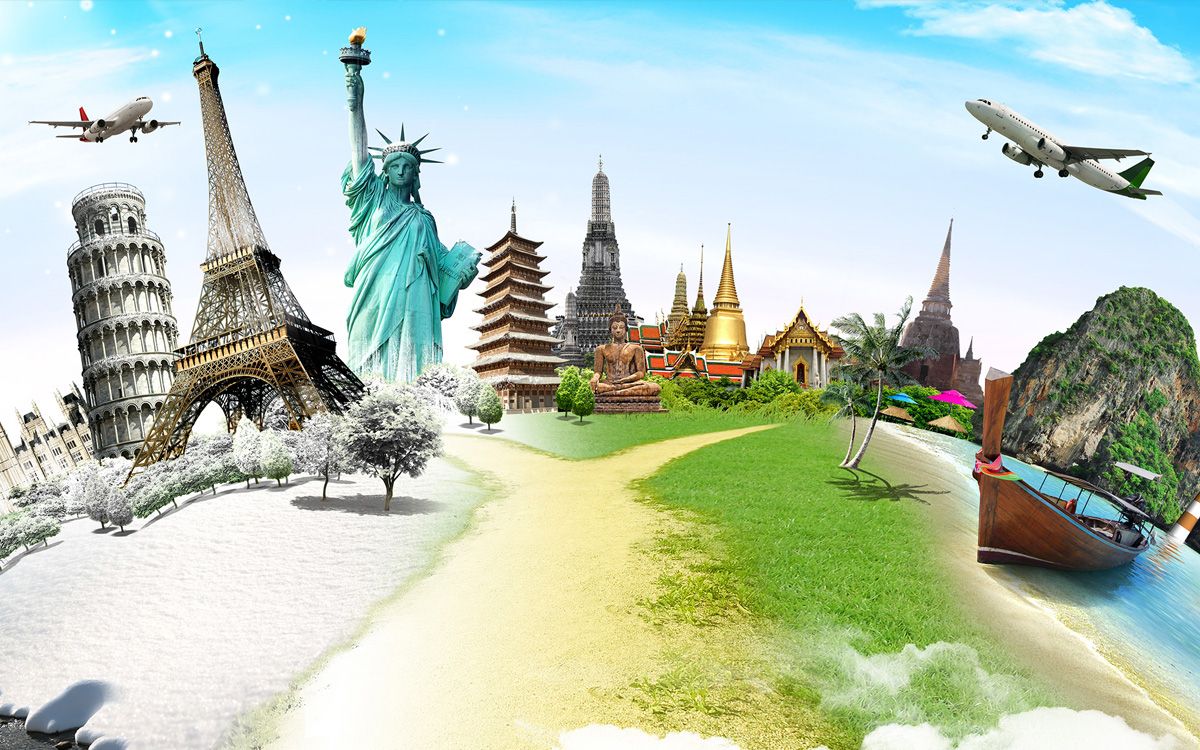 An unhealthy diet may cause you lose energy and stamina on the go. What a waste if this becomes the reason you missed out on some of your favourite holiday destinations.
For hardcore travellers, apart from preparations such as accommodation reservation, flight tickets, and travel itineraries, one of the most important things to pay attention to is the food supply during travel, especially if the holiday destination is abroad, where halal food can be quite hard to obtain. In addition to instant noodles and heavy food, a light snack or dry snack is also important for supplying energy and reducing hunger while waiting for the next meal.
An unhealthy diet may cause you lose energy and stamina on the go. What a waste if this becomes the reason you missed out on some of your favourite holiday destinations. A lightweight halal snack supply while travelling can give your energy a little booster to visit all the attractions you have planned.
In addition to securing the halal status of your own snack, in fact you will also be able to save up money, which can be spent on other things during the holidays, such as trying out interesting activities or buying souvenirs to preserve and commemorate the experiences. This is particularly important if you are on a family trip. This will surely encourage your family to create a more beautiful memory while on holidays.
If you are still looking around for some durable snacks suitable for travelling, let us take a look at the different types of IKA'S products that you can choose to bring along for your next holiday.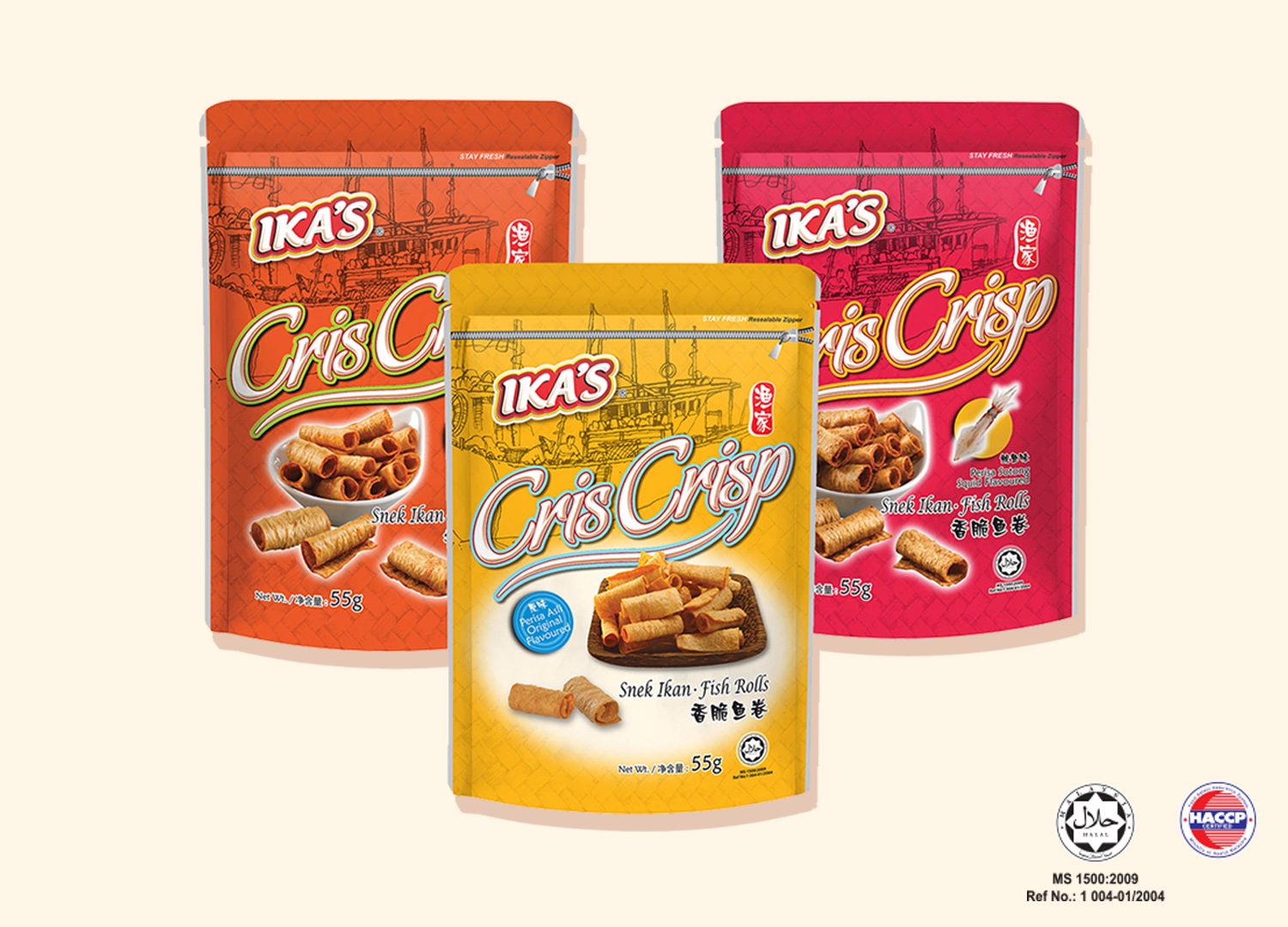 CrisCrisp Fish Rolls
One of the most popular dry foods must be the chips from the CrisCrisp series. These crispy crunchy fish rolls come in three different flavours, original, shrimp and squid. The texture is very similar to the potato chips but what is more interesting is the much higher protein content. This can provide you with extra energy during your trip.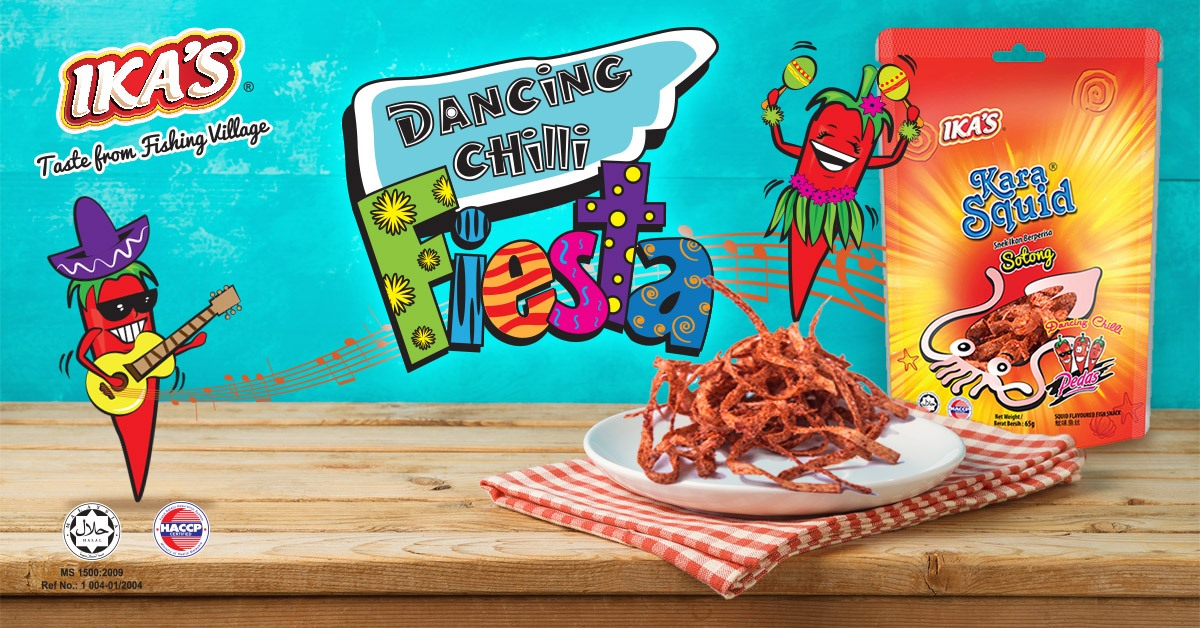 Karasquid Squid Flavoured Fish Snack (Karasquid Dancing Chilli)
The second most popular product is the squid flavoured fish snack, the Karasquid Dancing Chilli, which combines sweetness and spiciness in harmony with its chewy texture that can surely impress you. Believe me, one pack is usually not enough!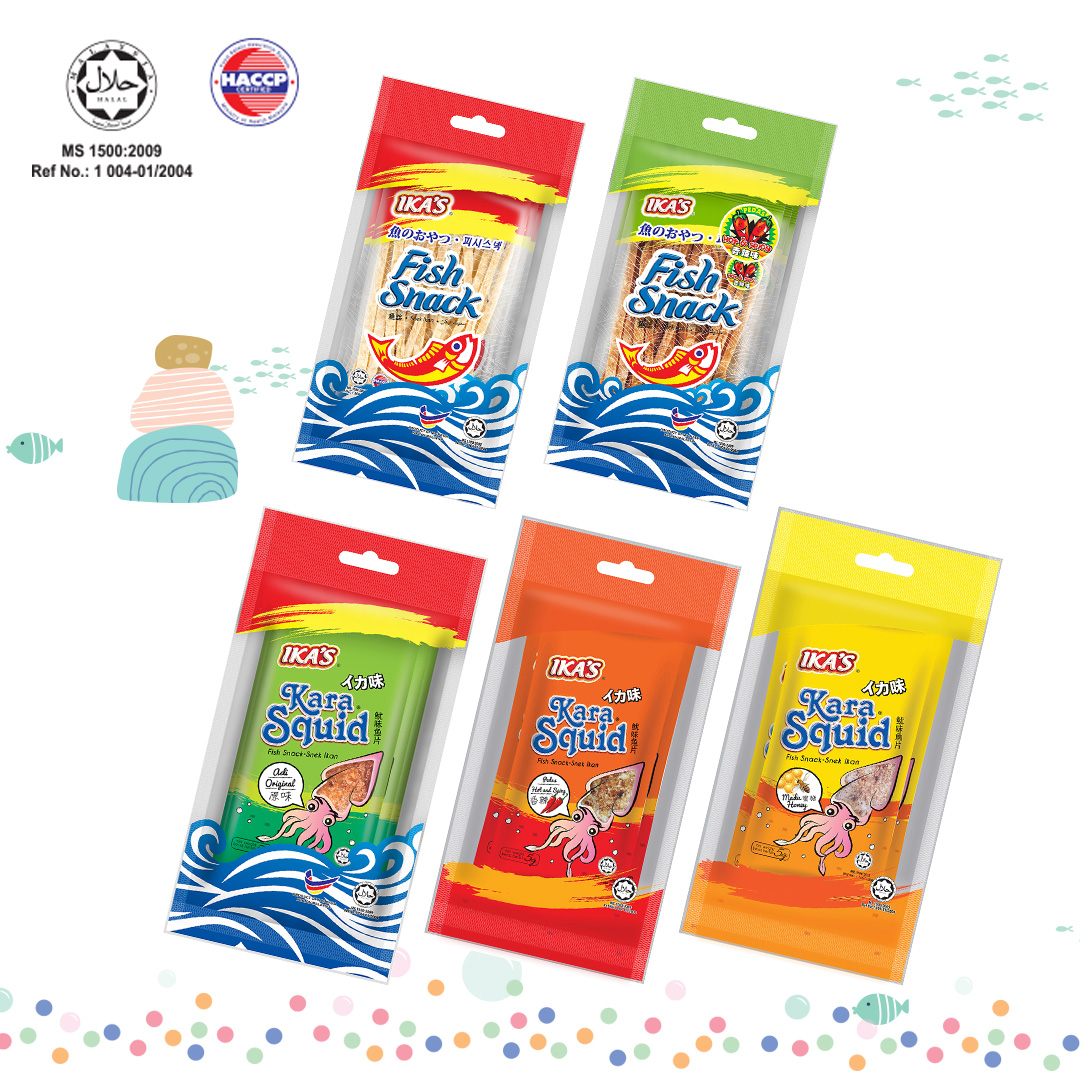 Small Pack Fish Snack
Also not to forget in the case when you are on holidays with kids. Many parents feel upset during the trip because they worry that their children may be whining from hunger when they are still quite a distance away from their destination. To ensure a smooth holiday, there are two fish snack options in small packing that you can provide, the Karasquid Fish Snack series and the Fish Snack series. The Karasquid Fish Snack series comes with three tasty flavours, original, honey and spicy, while the Fish Snack series comes with two flavours, the original and spicy flavour.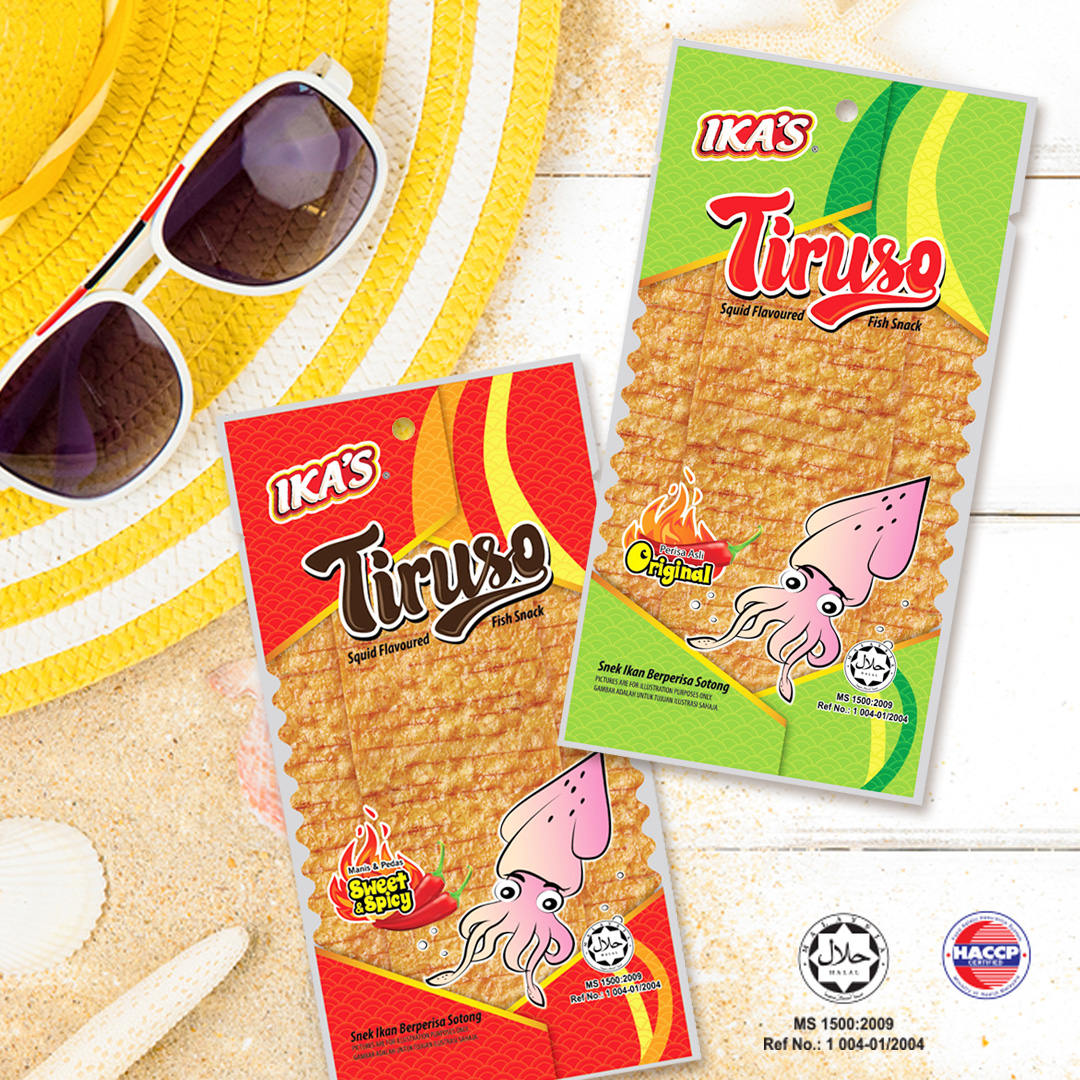 Tiruso Original Flavour and Sweet & Spicy Flavour
If your next destination for holiday is with cold weather, the next popular product is the highly recommended Tiruso Squid Flavoured Fish Snack. Compared to Karasquid, Tiruso has a more challenging spicy taste even for its original flavour. For those of you who like to challenge your taste buds and test your tolerance to spicy food, the sweet & spicy Tiruso is a must-try.
You no longer have to look around for the perfect dry food or halal snacks to be brought along with while on holiday, as the fish snacks from IKA'S can definitely satisfy the taste buds of the whole family, regardless of age levels. Create wonderful memories while on holidays and find your favourite snack now online.