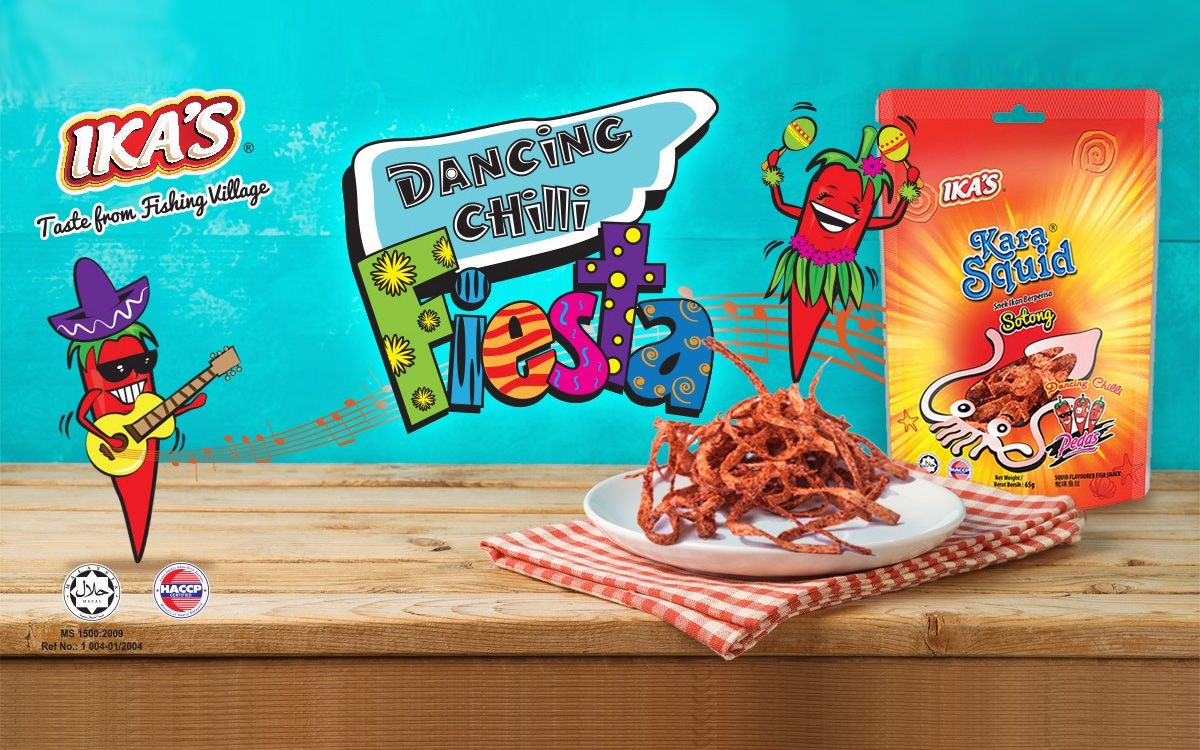 Among thousands of snacks available on the market today, which one is your favourite? If you are a 'daring' person and love to try something new, then it's time to try the Karasquid 'Dancing Chili' snack!
If you used to have the opportunity to travel around Malaysia with your family back to a few years ago, this snack will definitely bring back a beautiful memory. At the time, this squid-flavoured fish snack was only available at resorts such as Pangkor Island and Langkawi Island. So, every time you holidaying at such places, these snacks are sure to be purchased in bulk for a family feast!
The Karasquid 'Dancing Chili ' snack gives this nostalgic squid snack a breath of fresh air with its contemporary pack design. Nowadays, it can be easily found anywhere online or at any convenience store near you. What makes the Karasquid 'Dancing Chili ' snack different from all the other snacks on the market? For young people, especially fans of spicy foods, this unique snack flavour will definitely whet your appetite from the first bite.
Each delicate shred is rich with natural squid flavours combines with a moderate not overly spicy flavour, coupled with a chewy texture, making it hard to stop chewing! From one bite to the next, before you realize, your packet is already empty.
This delicious snack can be eaten just about any time. When watching your favourite football match with friends, or while studying a lesson – the spicy 'Dancing Chilli' taste can keep you from drowsiness and stay focus!
Don't worry, don't doubt about this snack as it obtained the HACCP certification from the Ministry of Health (MOH) as well as the Halal certification from the Department of Islamic Development Malaysia (JAKIM). This locally produced product is processed and manufactured on the banks of the Bernam River (Sungai Bernam), Hutan Melintang, Perak. The area is well known as the largest deep-sea fishing port in Peninsular Malaysia and is one of the major distribution centres of fisheries products for the country.
How to buy this great snack? IKA'S provides you with an online ordering service! Simple, just browse the Shopee website and place your order. Also, don't forget to "like" and "follow" Facebook page of IKA's Seafood Snack to catch up on the latest developments of IKA'S.